Jazz Appreciation Month for Kids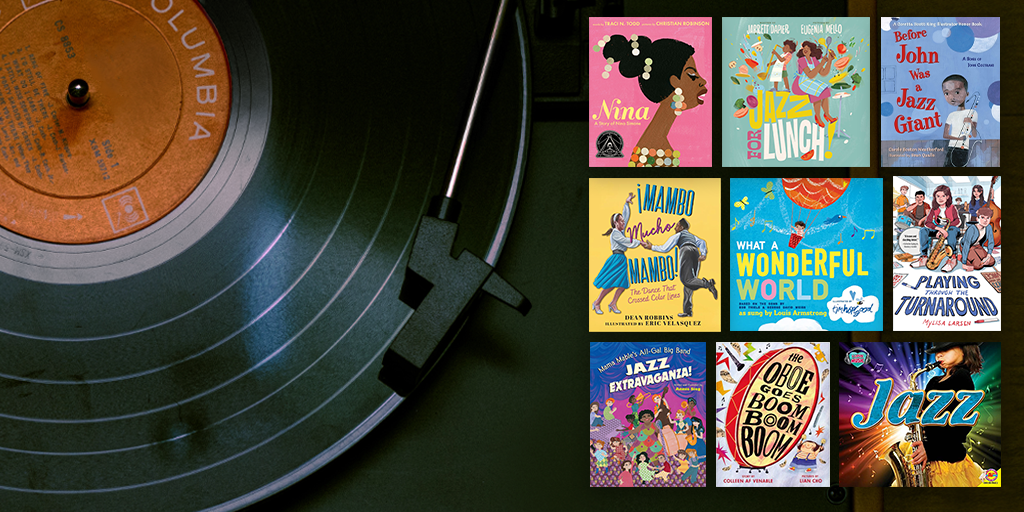 From Bebop to Big Band, Dixieland to Ragtime, Swing to Latin, Afro-Cuban to Cool: April is Jazz Appreciation Month! Head to the library with your little ones to learn more about jazz's history, legends, and influence on music today. Discover the spirit of jazz by exploring books and music in the library's collection or by attending one of our upcoming programs! Read on to learn more.
Developed by Black musicians in early 20th century New Orleans, the most diverse city in the South at the time, jazz drew from an extraordinary blend of African, Caribbean, American, and European influences. A mix of blues, ragtime, and other styles of music, jazz is characterized by its vivacious and rhythmic energy (National Museum of American History). Below are just a few of our favorite children's titles about the genre:
Here are a few more books to pique your interest in jazz music:
In addition to reading about jazz, try giving it a listen! Sample different jazz artists on Hoopla, a digital streaming platform available for free with your library card. You'll find greats like Ella Fitzgerald, Duke Ellington, and Miles Davis, as well as lesser-known (but still great!) artists like Shirley Scott and Sonny Stitt.
UPCOMING PROGRAMS
View live music and films for the whole family! Check out upcoming jazz programs hosted by Varina Library:
Stay Informed
When you subscribe to the blog, we will send you an e-mail when there are new updates on the site so you wouldn't miss them.
Comments
No comments made yet. Be the first to submit a comment