Celebrate Black History Month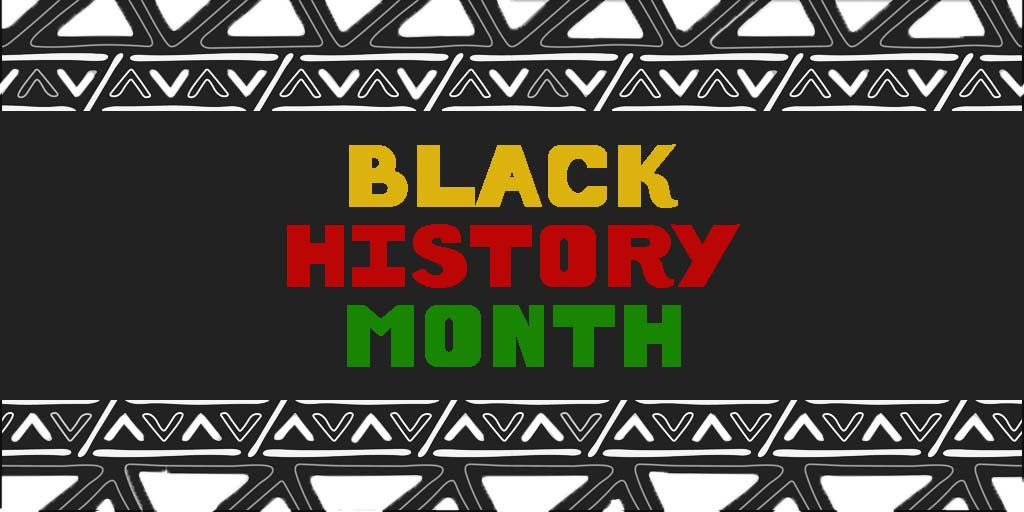 We are offering a wide range of programs in February to celebrate Black history and culture. Join us for a month full of speakers, film screenings, book discussions and more. Read on for upcoming programs and descriptions – we hope to see you at the library to learn about Black History with us!
PROGRAMS
We are screening films all month long at Libbie Mill! Check out our schedule below:
The Life & Legacy of Miss Virginia Estelle Randolph
Saturday, February 5, 2-3PM at Fairfield & Saturday, February 12, 2-3PM at Glen Allen
Biographer and filmmaker, Elvatrice Belsches, will take the audience on a multimedia journey amplifying the extraordinary contributions of Virginia E. Randolph in the areas of education, public health, and juvenile justice reform. Belsches is currently working on a documentary of Randolph's legacy and is the recipient of a Virginia Humanities grant for her project.
Saturday, February 19, 2-3PM via Zoom
The Valentine museum in conjunction with Twin Hickory Library presents "Soul of a Community." From early settlement and the rise of the domestic slave trade to business ownership and thriving communities, explore how Black Richmonders have redefined the River City and inspired a region and nation.
Join us for this online program hosted by Twin Hickory Library via Zoom meeting. Register in advance for this meeting.
Tuesday, February 22, 6-8:15PM at Gayton
Commemorate Black History Month with a movie that honors a groundbreaking achievement in professional sports. Celebrate the accomplishments of Brooklyn Dodgers player, Jackie Robinson, by watching the movie 42, starring Chadwick Boseman and Harrison Ford. (2013, PG-13, 128 min.).
Never Forgotten: The Legacy of a Historic Black Cemetery
Tuesday, February 22, 6:30 – 7:30PM at Libbie Mill
Join us for a talk from Nathan Burrell who, as Deputy Director of Virginia's Department of Conservation and Recreation, assisted in recovering historic African American gravestones along the Potomac River in Virginia. In the 1960s, the headstones were removed from Columbia Harmony Cemetery in Washington, D.C., sold for scrap, and then used as an erosion barrier on the banks of the Potomac River in Virginia. Recently, the headstones were rediscovered, and this year several dozen were removed and placed in National Harmony Memorial Park in Maryland. Burrell will share the history of the cemetery, the stories of those who were buried, and how descendants have reconnected with their family's lost memorials. 
Organ Thieves Author Talk by Chip Jones
Thursday, February 24, 7-8:30PM at Tuckahoe
Pulitzer Prize-nominated journalist, Chip Jones, discusses his book The Organ Thieves: The Shocking Story of the First Heart Transplant in the Segregated South about the circumstances surrounding the death of Bruce Tucker, a Black man who, in 1968, went into Virginia's top research hospital with a head injury, only to have his heart taken out of his body and put into the chest of a white businessman.
This program has a tie-in to the "Tuckahoe Real Stories Book Discussion," which will be reading and discussing The Organ Thieves and formulating questions for the author.
An African Cultural Experience
Saturday, February 26, 12-2PM at Varina
The Varina Area Library in partnership with The Next Star Arts Program invites you to come get a taste of West African Culture. In celebration of Black History Month, this family event will feature a display of African artifacts, a drum circle, Storytime, Ghanaian dance instruction, a panel discussion, and so much more!
The Bayou Soul: Regional Creole Cuisine
Saturday, February 26, 2-4PM at Varina
Take a journey through the history of Creole Soul Food. Chef Charles Robinson, of Sunday Service Soul Food and Blackfolkfood, is back to prepare a handful of Creole dishes, teach us their history, and show us what makes this cuisine so great. Bon Apetit!
BOOK DISCUSSIONS
This month our Book Discussion Groups will be featuring titles written by Black authors. View upcoming discussions below or visit our Book Discussions page for more information:
Stay Informed
When you subscribe to the blog, we will send you an e-mail when there are new updates on the site so you wouldn't miss them.
Comments
No comments made yet. Be the first to submit a comment