We are thrilled to announce the return of All Henrico Reads with our 2023 featured title, The Many Daughters of Afong Moy by New York Times-bestselling author Jamie Ford.
Mr. Ford will appear at J.R. Tucker High School at 7 p.m. on Thursday, March 30, 2023, to discuss his newest novel, which debuted on the New York Times Best Sellers list in August, and was selected as one of the Today Show's Jenna Bush Hager Book Club "Read with Jenna" picks. He will also make a daytime appearance with high school students to discuss his 2009 hit novel, the modern classic Hotel on the Corner of Bitter and Sweet.
About The Many Daughters of Afong Moy
Dorothy Moy, Washington's former poet laureate, has earned acclaim by channeling her mental health struggles into her art. But when her five-year-old daughter exhibits similar behavior and begins remembering things from the lives of their ancestors, she sets out to seek radical help.
Through an experimental treatment designed to mitigate inherited trauma, Dorothy connects with past generations of women in her family: Faye Moy, a nurse in China serving with the Flying Tigers; Zoe Moy, a student in England at a famous school with no rules; Lai King Moy, a girl quarantined in San Francisco during a plague epidemic; Greta Moy, a tech executive with a unique dating app; and Afong Moy, the first Chinese woman to set foot in America.
Dorothy discovers that someone has been searching for her, throughout all time, who has loved her through all her genetic memories. Undertaking great risk for the possibility of healing and love, Dorothy endeavors to break the cycle of pain and find peace for her daughter.
—synopsis adapted from the author's website, jamieford.com
Praise for The Many Daughters of Afong Moy
"The unfurling of ancestry and the passage of time are masterfully controlled and poetic, sumptuous and stark...Exploring the bonds that transcend physical space, The Many Daughters of Afong Moy is an enthralling, centuries-spanning tale, a masterful saga that's perfect for fans of The House of the Spirits by Isabel Allende and The Last House on the Street by Diane Chamberlain." — Bookpage
"One of the most beautiful books of motherhood and what we pass on to those that come after us." — Jenna Bush Hager, Today
"The Moy women will leave readers wanting to know more...Ford's tragically beautiful book will make readers cry and smile." — Library Journal (starred review)
"Jamie Ford's army of readers will be thrilled by this amazing new novel, The Many Daughters of Afong Moy, which promises to take them to places they have not been to before. At our house, we enjoyed many nights reading later and later into the evening, and discussing its wonders and surprises." — Luis Alberto Urrea, bestselling author of The House of Broken Angels
"This is a book that will stay with readers and reshape how they engage with their own lives and legacies. To read it is to be transformed--and to transcend." — Qian Julie Wang, New York Times-bestselling author of Beautiful Country
"Lyrical and profound, poignant and original, this sweeping saga explores the love that binds one family across generations. For Jamie Ford fans both old and new, The Many Daughters of Afong Moy is an unmitigated pleasure." — Christina Baker Kline, #1 New York Times-bestselling author of Orphan Train and The Exiles
---
Our Featured Author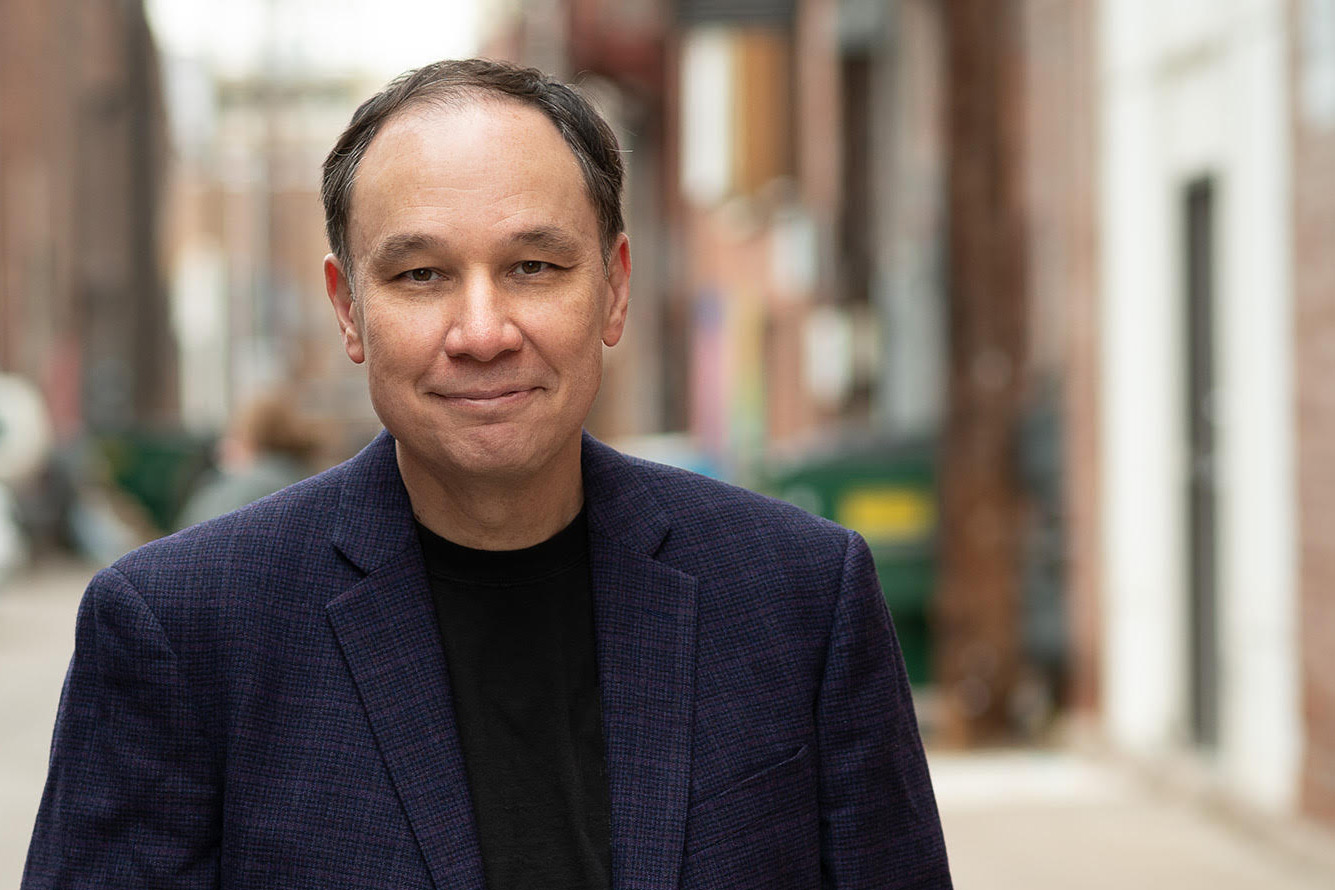 Jamie Ford is the great-grandson of Nevada mining pioneer Min Chung, who emigrated from Hoiping, China to San Francisco in 1865, where he adopted the western name "Ford." Mr. Ford's debut novel, Hotel on the Corner of Bitter and Sweet, spent two and a half years on the New York Times Best Sellers list, eventually winning the 2010 Asian/Pacific American Award for Literature. His work is renowned worldwide and has been translated into 35 languages.
The All Henrico Reads planning committee and the Friends of the Henrico County Public Library are thrilled to host an author of Mr. Ford's stature and hope his work and discussion will resonate with our community as All Henrico Reads returns in 2023.
---
About All Henrico Reads
All Henrico Reads is a "One Book" reading program in which we encourage members of the Henrico community to all read the same book or a book along the same topic, then discuss it together—whether at HCPL book discussion groups, or on their own—and join us to hear the author speak at a public event. By bringing people together over a common topic, we aim to encourage a sense of community, promote literacy, and foster a love for the connecting power of literature.
Since 2007, we have partnered with Henrico County Public Schools and the Friends of Henrico County Public Library to host the authors of our featured books at a public event. We thank them for their support.