Fall Child Care Provider Workshops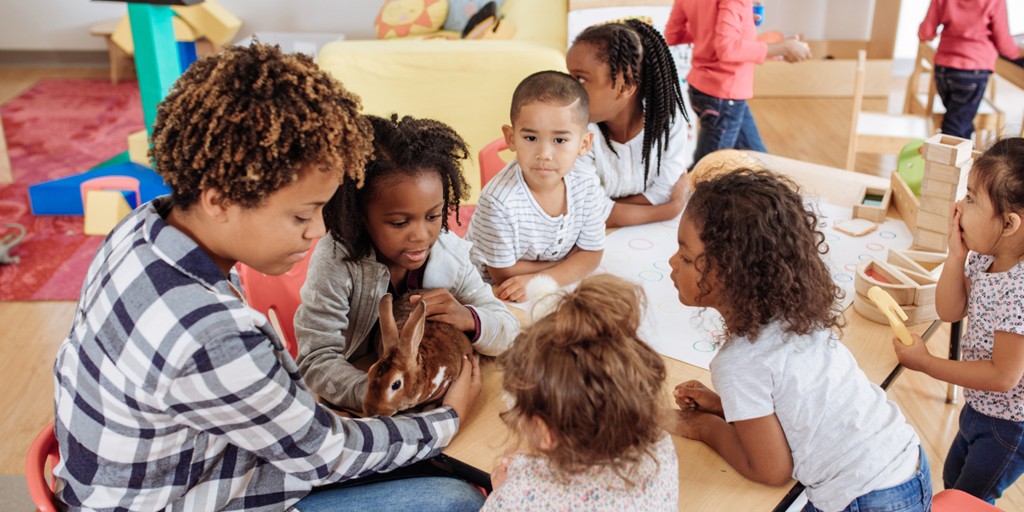 During the school year, we offer free monthly workshops for child care providers covering a variety of topics. This fall we have presentations from an expert panel of experienced child care workers, our local PBS station, Henrico County Public Schools, and library staff!
The workshops are a great way to earn continuing education credits. The Library also offers books to support continuing education for childcare providers, as well as online databases filled with professional literature, and knowledgeable staff who are happy to help you find what you are looking for. Stop by the information desk to say hi, and grab something great to read.
Unless otherwise noted, participants earn 1.5 continuing education credit hours per workshop. All workshops require registration, starting one month before each workshop. Each individual will need to register with their own Henrico library card. Information on how to get a library card can be found here.
Child Care Provider Wisdom
Libbie Mill Library
Thursday, September 26, 2019, 6:30 pm
The field of early childhood education can be filled with challenges and demands, especially for those who are just starting out or find themselves at a career midpoint. Come join a conversation hosted by a panel of childcare providers who have over 20 years of experience in the field. Topics of discussion will include how to avoid burnout, how best to deal with behavior challenges, and what they had wished they had known when they were beginning their careers.
Ready to Learn with PBS
Gayton Library
Thursday, October 17, 2019, 6:30 pm
PBS has a great deal to offer for folks working in child care. Join Mary Jo Grieve, Director of the Ready to Learn program at our local PBS station, to see how you can tap into their nationally recognized resources.
Mindfulness in the Classroom and Beyond
North Park Library
Thursday, November 14, 2019, 6:30 pm
Learn to help children of all ages become more mindful. By learning a few simple tools, teachers can lead children to increase their ability to self-regulate and soothe, decrease reactivity, and increase empathy. Learn from a Henrico County School Counselor and Teacher Librarian who have used mindfulness daily for the last 7 years in a school setting. It is an important life skill for all ages, parents and teachers alike.
Learning Through Music and Movement
Varina Library
Thursday, December 12, 2019, 6:30 pm
Learn how to help promote executive function in children through body motions big and small.
Stay Informed
When you subscribe to the blog, we will send you an e-mail when there are new updates on the site so you wouldn't miss them.
Comments
No comments made yet. Be the first to submit a comment