There are less than two weeks left for our Summer Reading program, the One Henrico Reading Challenge. If you haven't already signed up, it isn't too late! Simply visit henricolibrary.org/summerreading and get started on a bunch of reading fun. If you've already completed your reading challenge, prize books are currently available in limited quantities at our Fairfield, Libbie Mill, Tuckahoe, Twin Hickory, and Varina libraries.
Summer Reading has been a bit different this year, but one thing remains the same: it's a reading challenge that brings together our community of readers as One Henrico. We have included weekly activities that ask our readers to share their love of reading. We have been so impressed by the results!
Here are some of the fun things our readers have shared with us:
We asked for help answering the old adage "Never judge a book by its cover."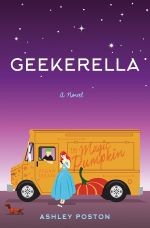 Glen Allen reader Tia on Geekerella by Ashley Poston: "It was way better than I had ever expected. It was cute and very silly. It will cause me to never judge a book by its cover ever again."
Tuckahoe reader India weighed in on Blended by Sharon Draper: "I thought the cover was pretty. I read it, and it was fine. I will not judge a book by its cover again."
We challenged readers to begin a new language course on Rosetta Stone.
Spanish was by far the most popular choice for all age groups. Many kids and teens chose to study French, and a few curious individuals decided to learn Korean, Irish, and Latin.
We asked kids to use Kids InfoBits and DK Findout! to learn more about animals and dinosaurs.
Libbie Mill reader Amy told us "My favorite animals are lions. Using InfoBits, I learned that they weighed 500 lbs! Shocking isn't it? Another thing was that they go in a pack of 30 lions. I thought 20 was a lot for a pack but 30 is wayy more. And to know that lions are lazy just like me!"
Glen Allen reader Timmy found out "Giraffe necks can be 6 feet long---as long as my dad is tall"
T-Rex was by far the favorite dinosaur in Henrico County. Although, the Apatosaurus, Triceratops, and Troodon have loyal fans, too.
Kids and teens were asked to create a dance party by doing an Hour of Code. The results were bumpin'.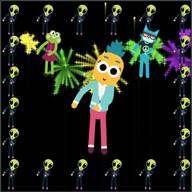 "If I Can't Have You" by Shawn Mendes was the favorite dance track:
Version One
Version Two
Version Three
Other dance parties featured "Old Town Road" by Lil Nas X, "Firework" by Katy Perry, and "YMCA" by The Village People.
We asked you to make a meal or snack inspired by a book and results sounded pretty tasty.
Gayton reader Andrea told us "I read the book Sourdough by Robin Sloan, and I made yeast bread at a later date, though not sourdough bread."
Twin Hickory reader Kristine made "Stone Soup-we made a vegetable soup using chickpeas as our stone."
Tuckahoe reader Natalie made a "mug cake, inspired by the loneliest girl in the universe"
We challenged you to recreate the cover of a book using stuff around the home and were thoroughly impressed with this spot-on gem:
From @motionmarshierva on Instagram
We also saw some cool book reviews: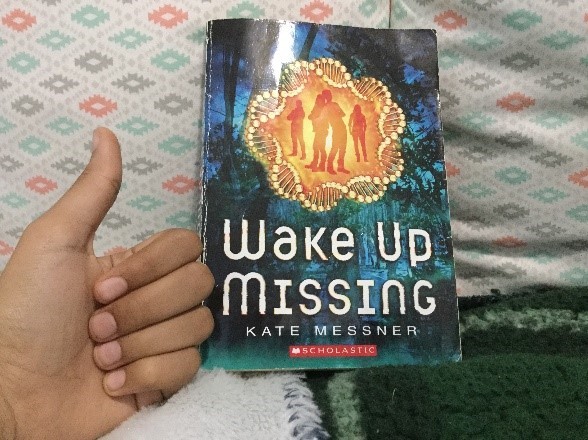 Wake Up Missing by Kate Messner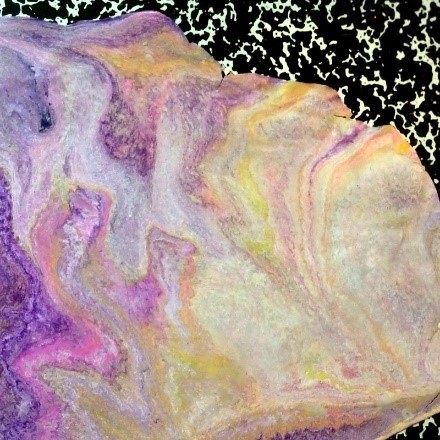 The Art of Paint Pouring by Amanda VanEver
North Park reader Jennifer reviewed The Dollhouse by Fiona Davis: "I loved this book! It is a historical fiction with aspects of mystery to keep you guessing. It is set in the 1950's in NYC and it follows girls in the Barbizon Hotel. This was a hotel for women. It goes back and forth between characters in the 1950's and characters in the present day that are connected. I couldn't put it down!"
Sandston reader Gabriella reviewed You are Special, Daniel Tiger!: "My favorite part of the book was when Daniel imagines going up om stage with Tigey, Prince Wednesday, O the Owl, Ms Elaina and Katerina. They sang and dance and did more."
And when we asked you to read one of your favorite books with a friend over the phone or on video chat, you showed your true One Henrico spirit.
Twin Hickory reader Patrick said "I read Today I Will Fly to my cousin."
Gayton reader Emily said "I've been nannying twin boys for about a year now, and we had worked our way through the first 6 of the Chronicles of Narnia books. All three of us were disappointed when the social distancing and safety measures were put in place, but knew it needed to be done. However, it didn't take us long to discover how wonderful Zoom is, and we picked right back up with our story times twice each week. Since then, we have finished the 6th book, and we are more than halfway through the 7th! We're talking about either Percy Jackson or A Series of Unfortunate Events as our next reads :)"
Twin Hickory reader Christy said "I shared excerpts from Prince's The Beautiful Ones with my music-loving friend via Instagram"
Varina reader Nancy said ""My mom and I read Verity by Colleen Hoover. We did our own book club discussion questions. It has become our 3 week challenge during this #StayathomeRVA/#StayathomeNJ"
Fairfield reader Janet said they read "Stamped by Jason Reynolds , Ibram X. Kendi read with Janae D."
Summer Reading will be back next year, and until then, we hope you'll keep engaging with reading and learning at the library and in our community as One Henrico!