Novels in Translation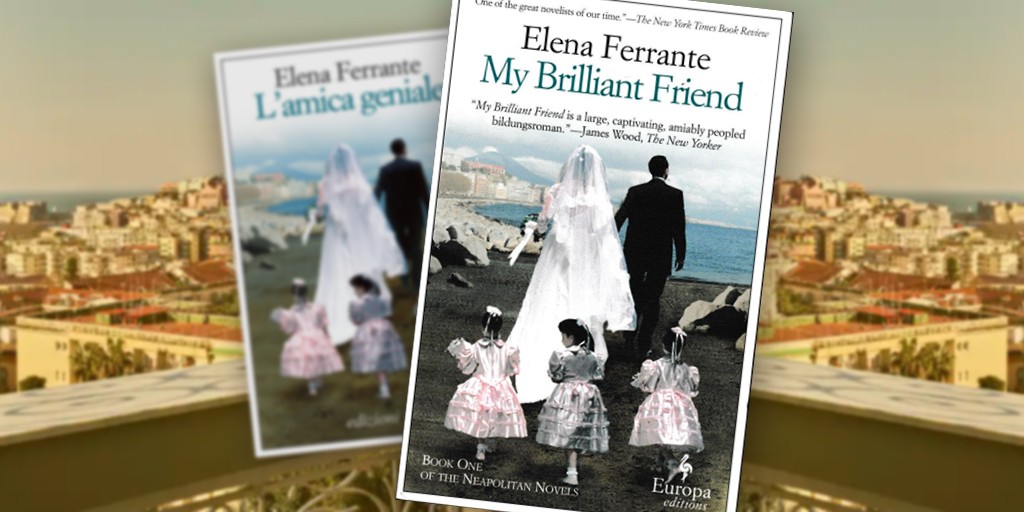 Escape the late summer doldrums by reading some great books in translation. Reading books originally written in other languages can provide insight to experiences that were previously unavailable to English speaking readers. Explore the wide world of literature with these excellent translated works.
Check out some of these books in translation available through Overdrive and Hoopla:
My Brilliant Friend by Elena Ferrante, trans. by Ann Goldstein – My Brilliant Friend is the first of the "Neapolitan Novels" by pseudonymous Italian author Elena Ferrante. It is a gently-paced, character driven novel about friendship and growing up, and perfect for fans of intimate historical fiction.
Life and Fate by Vasily Grossman, trans. by Robert Chandler – Be swept away by this epic novel of the Soviet Union during the siege of Stalingrad. Widely compared to War and Peace, Grossman's novel uses one family's experience of the battle as a lens for viewing broadly Soviet society. The manuscript was confiscated by the KGB and remained unpublished until after Grossman's death.
The Three-Body Problem by Liu Cixin, trans. by Ken Liu – The first novel in Liu's "Remembrance of Earth's Past" trilogy is translated from Chinese. The Three-Body Problem is set during China's Cultural Revolution under Mao Zedong and explores the social impact of an alien invasion. The translation by Ken Liu, author of The Grace of Kings, is excellent.
Notes of a Crocodile by Qiu Miaojin, trans. by Bonnie Huie – Notes of a Crocodile is one of two novels by Taiwanese lesbian icon Qiu Miaojin. Notes of a Crocodile follows Lazi, a Taiwanese college student coming to terms with her sexuality through a toxic, on-again, off-again relationship with a classmate. The novel is regarded as a cult classic and an important symbol of Taiwanese counterculture.
The Shape of the Ruins by Juan Gabriel Vásquez, trans. by Anne McLean – This novel is a complex Colombian political thriller about conspiracy theories, assassinations, and the interplay between individuals and history. Fans of Philip Roth and Gabriel García Márquez are sure to enjoy it.
The Body Where I Was Born by Guadalupe Nettel, trans. by J. T. Lichtenstein – Nettel's autobiographical novella recounts the protagonist's childhood in beautifully descriptive and thought-provoking prose. The moving and nearly surrealist imagery walks the delicate line between poetry and narrative.
Madonna in a Fur Coat by Sabahattin Ali, trans. by Maureen Freely – Originally published in Turkey in 1943, this classic novel tells the story of a young Turkish man falling in love with a German artist in 1920. It is a meditation on love, culture, tradition, and decadence. Subtly reminiscent of Christopher Isherwood, it will not only transport you around the world, but also back in time.
Stay Informed
When you subscribe to the blog, we will send you an e-mail when there are new updates on the site so you wouldn't miss them.
Comments
No comments made yet. Be the first to submit a comment